Military Lending Act
Restore 2007 Pawn Transaction Exemption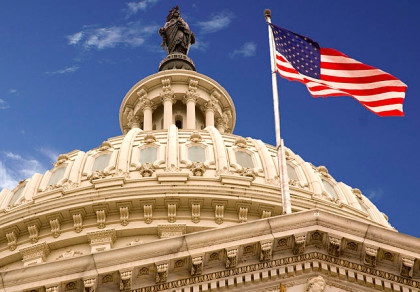 Re: Restore 2007 Pawn Transaction Exemption from Defense Department Military Lending Act Expanded Regulations 10 U.S.C. §987
As your constituent, I am contacting you for help. Pawn transactions have been exempt from coverage under the Department of Defense (DoD) Military Lending Act (MLA) from 2007 to the present. Although there is no record that pawn transactions affect the security clearances, field readiness or retention rate of military personnel, which were the DoD's reasons for expanding the regulation, pawnbrokers will be covered under these expanded MLA regulations and must be in compliance on October 3, 2016. 

Under these expanded regulations, all "financial institutions" including pawnbrokers must determine which customers are "covered borrowers" (active duty military personnel and their dependents) and provide them special MLA loan rates. In order to access the "safe harbor" provisions for the approved means of identity verification, you must use Social Security Numbers (SSNs). However, pawnbrokers do not collect consumers' SSNs in the ordinary course of deciding whether to extend credit.
Millions of Americans depend on pawn transactions daily for short-term credit not offered by depository institutions. Our safety-net loans average $150 nationwide. Non-recourse pawn transactions are unique among small-dollar, short-term credit products because they are the only one that does not rely on or affect consumers' credit scores. Pawnbrokers help working Americans keep the electricity on, the rent paid and cars running during hard times of everyday life. We also help small business owners make payroll, buy supplies needed to complete jobs, and even pay their own state and local business taxes, while they wait to be paid for their work.
I need your assistance in seeing that the DoD either restores the exemption for pawnbrokers from MLA coverage or at the very least create and publish a simple, secure and low-cost safe harbor method for pawn transactions that does not depend on obtaining a SSN. Pawnbrokers face a mandatory October 3, 2016 compliance date and in order to prepare, we need answers now.
Please contact the National Pawnbrokers Association's DC Counsel Cliff Andrews at Cliff@CapCityAdvocates.com for additional information.
First, Enter Your Zip Code